Turn to Kurt's Imported Auto Repair for all of Your Volvo Maintenance and Repair Needs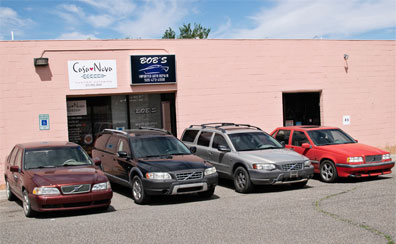 Kurt's Imported Auto Repair is Santa Fe's Volvo service solution. From new to vintage, your Volvo will receive specialized, educated and trained attention.

Owner, Kurt Wegner is a highly skilled and awarded technician with over 25 years of Volvo focused training and experience.

At Kurt's Imported Auto Repair, Kurt believes that your Volvo can be serviced and maintained in a practical and affordable manner. Having a knowledgeable technician with skill, patients, and experience, is your best option for you and your Volvo.

Additionally, Kurt's Imported Auto Repair will be happy to service, repair, and maintain other vehicle types with the same meticulous and thorough approach. Many of our clients drive Subaru, Toyota, Saab, BMW, Audi, ETC.